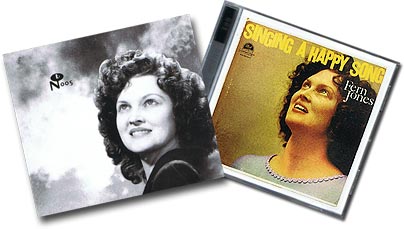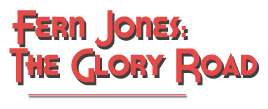 Fern Jones's 1959 LP "Singing A Happy Song", along with additional material, has been re-mastered and released by the Numero Group as "Fern Jones: The Glory Road".
December, 2009: Fern Jones is featured as a "Southern Master" in Oxford American Magazine's annual Southern Music issue.
August, 2008: "Fern Jones: The Glory Road" is included in award-winnning music critic and journalist Tom Moon's book 1,000 Recordings to Hear Before You Die.
NPR Review The CD is reviewed on NPR's "All Things Considered" (4:11).
Release Notes Read the Numero Group's in-depth essay on Fern Jones and her music that announced the release of the CD.
Print Reviews Many music critics and historians recognize the album as an important link in the evolution of American music.
Radio Interview Anita is a guest on the Pete Wilson show on KGO/San Francisco, talking about, and playing music from, Fern Jones: The Glory Road (15:44).
Buy Fern Jones: The Glory Road on the web at:
---