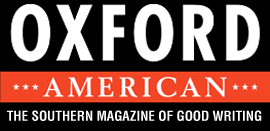 Honky-Tonk Angel
by Steve Klinge

Fern Jones was thirty-six when Singing a Happy Song, her only official album, came out in 1959. But she had been performing for over two decades, singing alongside her Pentecostal preacher husband in tent revivals throughout the South. Born in El Dorado, Arkansas, Fern Salisbury started singing in honky-tonks at age twelve; pregnant at fifteen, she married Raymond Jones, nine years her senior. Soon after the marriage, he heard the call to preach the Word; she heard it, too, believing her musical talent was God's gift

And her talent was prodigious: She had a voice built to reach three thousand people in a hot tent, to command attention and to attest with conviction; powerful, swinging, and rocking. It's the rocking that surprises now, half a century after her album came out. She's a rockabilly Patsy Cline, a gospel Wanda Jackson, a female Elvis Presley, although she was about a decade older than each of them, and honed her style before they popularized theirs. Neither an influence nor a descendant, she's a forgotten peer.


Fern and Ray Jones, with their two children, spent the '40s and '50s traveling the Deep South as evangelists, settling down occasionally to pioneer new church communities, often hosting religious radio shows. Ray would preach to the crowd, then sing with Fern, accom­panying her on rhythm guitar and high-lonesome backing vocals, usually joined by pickup bands with pedal-steel, slap bass, sometimes horns. Fern was the attractive honky-tonk angel with the earthy voice of a sinner saved: hard, loud, gritty, sexy. A voice made for tents, not churches—at least not white ones. According to their daughter, Anita Faye Garner, who grew up singing alongside her parents, Ray would introduce Fern by saying, "This is my angel with a golden voice, and she was sent by God to sing this way."

They would sing hymns and spirituals, gospel classics both white and black. Fern wrote, too. One of her songs, "I Was There When It Happened," became a gospel staple after Jimmie Davis, the governor of Louisiana, recorded it. Davis, who claimed to have written "You Are My Sunshine," insisted on taking co-writing credit; Fern reluc­tantly agreed, hoping it would be a step to future recognition. It was—when Sam Phillips allowed Johnny Cash to record one gospel number on his first album for Sun Records, Cash chose "I Was There When It Happened," and he performed it throughout his career—but she would regret her loss of control of the song and would later reject both Ricky Nelson and Elvis Presley, who both wanted to co-opt her compositions.

The Joneses recorded a few 78s to sell at the tent meetings, brittle vanity press­ings long since lost. Before they left the South for California in the mid-'50s, they recorded a full-length album, The Joneses Sing, which was released on a tiny religious label. But Fern had greater aspirations.


"She had so much drive and ambition," Garner says of her mother. "The thing I think was so overriding about each of them is that they each were so damned certain that theirs was a singular calling. He knew that he was meant to preach. She believed that she was meant to spread the Word through her music. She really felt like she was ministering, witnessing, testi­fying through her music. So if you look at that, that conflict could never be resolved. Which is more important? Is Raymonds sermon more important than my song, in terms of bringing a soul close to God?"


When Fern heard that Mac Wiseman became the head of Dot Records' fledg­ling gospel division in Hollywood, she went knocking on his door. Wiseman, who had played with Bill Monroe, recog­nized Fern's talent, and in 1958, took her to Nashville to make the record that Dot would release the following year as Sing­ing a Happy Song.


And what a record it is! Wiseman set her up at Nashville's famed Quonset Hut with A-list session players led by Floyd Cramer on piano and Hank "Sugarfoot" Garland on guitar. The acclaimed white gospel quartet The Sunshine Boys sang harmony on a few songs. Garland, in particular, shines, spreading hot rockabilly and jazz licks through­out. He and the others had recently backed Elvis Presley when he came home on leave from his Army stint—on wild songs like "Big Hunk O' Love"—and they must have recognized some of the same Pentecostal fire in Sister Fern Jones.


Jones gets credit as producer alongside Wiseman, and evidently she had a clear vision of how she wanted the songs to sound. Throughout the dozen tracks, half of which she wrote, she sings with the strength of a believer, not only in the religious subject matter of the songs but also in the power of her art. She is as persuasive singing white gospel classics like "I Am a Pilgrim and a Stranger" as she is African-American ones like "Didn't It Rain." Jones acknowledged her debt to Sister Rosetta Tharpe in that song and in another of Tharpe's sig­nature tunes, "Strange Things Happening Every Day." Whereas her labelmate Pat Boone sapped the energy out of the African-American songs he covered, Jones reveled in their power and fervor. Even Elvis, when he recorded gospel songs, did so with reverence and respect but without the infectious and unabashed joy in creation that Jones emits on her own "I Ain't Got Time" or the Thomas Dorsey hymn "Take My Hand, Precious Lord."


It's the difference between someone who returns to gospel to find solace from the vis­ceral thrills of secular life and someone who finds visceral thrills in the sacred itself. But it was a strange record for a white woman to make in 1959, and Dot didn't know how to market it, refusing even to release any songs as singles. Jones made the record she wanted, but success eluded her. And she didn't help herself.


She had gone to Nashville with her husband's blessing, but when the time came to tour, Ray balked. She had never been on the road without him.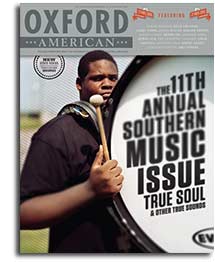 "He believed that her voice was a gift from God. He completely supported her raunchy delivery. But when she wanted to tour more, travel more, put the music out in front of the Word, he just quietly reared back and said, 'I won't go,'" says their daughter, who was a teenager at the time. "She made that record, and he said, 'Go on, do it if you want to, but I'm staying home.' So, when she was contracted to the tour through the Deep South, she only made it part of the way. It's true that it would have been almost an impossible market to get airplay, but she of all people probably could have done it if she had toured behind her release, and she would not. She went home to Raymond."

By quitting in the middle of a tour, she made Wiseman, who had worked hard for her career, livid. And she quit the music business entirely, settling into a life of domesticity in California. Dot Records soon closed its gospel division, and Singing a Happy Song all but disappeared. Decades later, Jones managed to acquire the master tapes, and in 2005, nine years after her passing, the album saw release as The Glory Road, with several tracks from The Joneses Sing appended.

Fern Jones got her shot, then she walked away, leaving behind a unique document that fused white country music, black gospel, and then-contemporary rockabilly. She was an adult who sang with teenage irrepressibility, a woman who sang with masculine raunchiness, a white singer openly indebted to the black tradition who sang only religious material but didn't shy away from secular styles.

"Be Thankful You're You" is one of her compositions on Singing a Happy Song. It's full of sage and simple advice rooted in the Bible's commandments. Jones sings it with gentle sincerity—it's one of the songs that most calls to mind Patsy Cline—and it's saved, barely, from melodrama by Garland's soft, liquid guitar licks in the distance. One hopes Jones remembered its counsel after she turned her back on her own gift.

Don't long for the fame that another has won
His smile may hide tears as the dew
The happiest person's not always the great
Be thankful, be thankful you're you.
---