December 12, 2005
Johnny Cash Film Revives Gospel Classic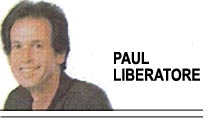 In a key scene in the movie "Walk the Line," Joaquin Phoenix, playing Johnny Cash, sings a shaky rendition of a classic gospel song in an audition for Sun Records' legend Sam Phillips.

That song, "I Was There When It Happened," was written by the late Fern Jones, an obscure 1950s "rockabilly gospel" singer/songwriter and evangelist who is in the midst of being discovered through mainstream exposure from the movie, and with a quality-packaged re-issue of her one and only album.

The new CD, "The Glory Road," on the eclectic and knowledgeable indie label Numero, was featured this week on National Public Radio's "All Things Considered."

Jones, who died in 1996 at age 73, recorded the album (originally titled "Singing A Happy Song") in 1959 for Dot, then a major label.

"Nine years after her death, we get to savor the art of someone who should be more than a footnote, whose recordings amount to a key connecting piece in the patchwork of gospel, country and rock 'n' roll," NPR reviewer Tom Moon said.

And, glory hallelujah, there is a local angle to this story. Jones is the mother of a Mill Valley woman, Anita Garner, who is writing a play, a book and a TV script about her life. An excerpt from her book, also titled "The Glory Road," won a 2005 Marin Arts Council individual artist grant."I'm trying to place Mother in music history where she belongs, along with the other evangelists who really rocked," Garner said. "She is being called a cross between Patsy Cline and Wanda Jackson. She just wailed."

Adding to the significance of Jones' long-forgotten album is her backing band - pianist Floyd Kramer, guitarist Hank Garland, bassist Joe Zinkan and drummer Buddy Harman, A-List Nashville studio musicians who were hot off 1958 sessions with Elvis.

"This disc offers a fascinating and intriguing look at a performer who might have enjoyed extraordinary impact if she had made the transition to secular music during the advent of rock 'n' roll," music columnist Ron Wynn wrote in the Nashville City Paper.

Born in Louisiana in 1923, Jones was, in her daughter's words, an "enormously voluptuous" woman who started her career as a precocious teenager, singing in honky tonks.

After her husband became a born-again Assembly of God preacher, she gave up earthly pleasures except for one - her music - to travel with him throughout the deep south, performing her songs in thousands of tent revivals and fundamentalist churches in the '40s and '50s.

Jones' song "I Was There When It Happened" became a gospel hit for Jimmie Davis, a former Louisiana governor, who gave himself co-writing credit.

It was the Jimmie Davis rendition that Cash heard when he was just starting out. Cash, who died in 2003, would record it on his debut album for Sun and make it a staple of his concert repertoire.

In "Walk the Line," the song gets short shrift when Sam Phillips ridicules it as an old-fashioned gospel tune that had been played to death on the radio.

"People thought I'd be upset, but I'm not," Garner said. "That was exactly what white southern gospel sounded like on the radio. It's not derogatory to call it hillbilly gospel or a corny gospel song. That's the beat of it, that's what radio wanted. Mama wrote herself a hit."

It would be her only hit.

The family moved to Southern California when Jones got her big break with the Dot album, but the label soon shut down its gospel division and the record never found a home on conservative radio stations, white and black.

"DJs loved her, but they couldn't play her records because she was too rocky for white gospel stations and too white for race stations," Garner explained.

Jones made her last public appearance in 1960, singing in a Long Beach concert hosted by a country music station. In 1968, she launched a 15-year letter-writing campaign to get her master tapes back, finally regaining the rights to them.

Through Garner, the album found its way to Numero, which has released it with great fanfare, billing Jones as "Patsy on Jesus," a reference to Patsy Cline, and "Elvis without the pelvis."

As a child, Garner traveled the gospel circuit with her parents and brother, singing in revival tents and performing on the radio. But neither she nor her brother, now a lawyer, followed their religious path.

"My brother and I rebelled big time," she said. "Neither of us has set foot in a Pentecostal church since, but we have wonderful memories."

Garner inherited her mother's rich voice, though, and used it in a long career in broadcasting as a radio personality and announcer.

"I interviewed Johnny Cash on the radio the day before he did his San Quentin concert in 1969," she recalled. "He knew I was Fern's girl, as he said. He kind of took on 'I Was There When it Happened' as his personal statement because he had a lot of Saturday night/Sunday morning conflicts, like I suspect mother did, only mother's weren't manifest. 'I Was There' was one of his favorite songs, and he sang it at nearly every performance until he died."


---
Paul Liberatore can be reached at liberatore@marinij.com.